Wall & Plaster Ceiling Repairs
Whether it's your internal walls and ceiling repairs Perth, Perth Ceiling Repairs can take care of all your needs. We provide complete interior finishing that includes plaster ceiling repairs and wall repairs in Perth and includes Perth cornice repairs, painting, flushing, plasterboard, and repair plaster ceiling.
Perhaps your 70s home has you dealing with exposed brick and you would really love to give it a well-deserved makeover. To ensure quality work and to prevent more damage from occurring, you will need the expertise of professionals to carry out this task. In addition to your walls, you are going to need to have your ceiling cornice repair Perth upgraded for this transition. All of this can be carried out by Perth Ceiling Repairs.


Plaster and Gyprock Ceiling and Wall Repairs
Plaster and Gyprock wall repairs in Perth can be carried out quickly and with a seamless finish, all for a great price. There is nothing that looks worse than a crack or hole in a plaster wall. Let our experts at Perth Ceiling Repairs repair your Gyprock ceiling and plaster damage. When we leave, you won't be able to tell where the splits or holes once were.
If your plaster wall has any scratches, holes, cracks, and/or dents, you want to call the Perth Ceiling Repairs experts. With our professional walls and ceiling repairs Perth, we will have your job completed in a timely and effective manner. Best of all, you are not even going to be able to tell they have been there to repair it. When it comes to walls and ceiling repairs Perth, you are not going to find a better team than ours.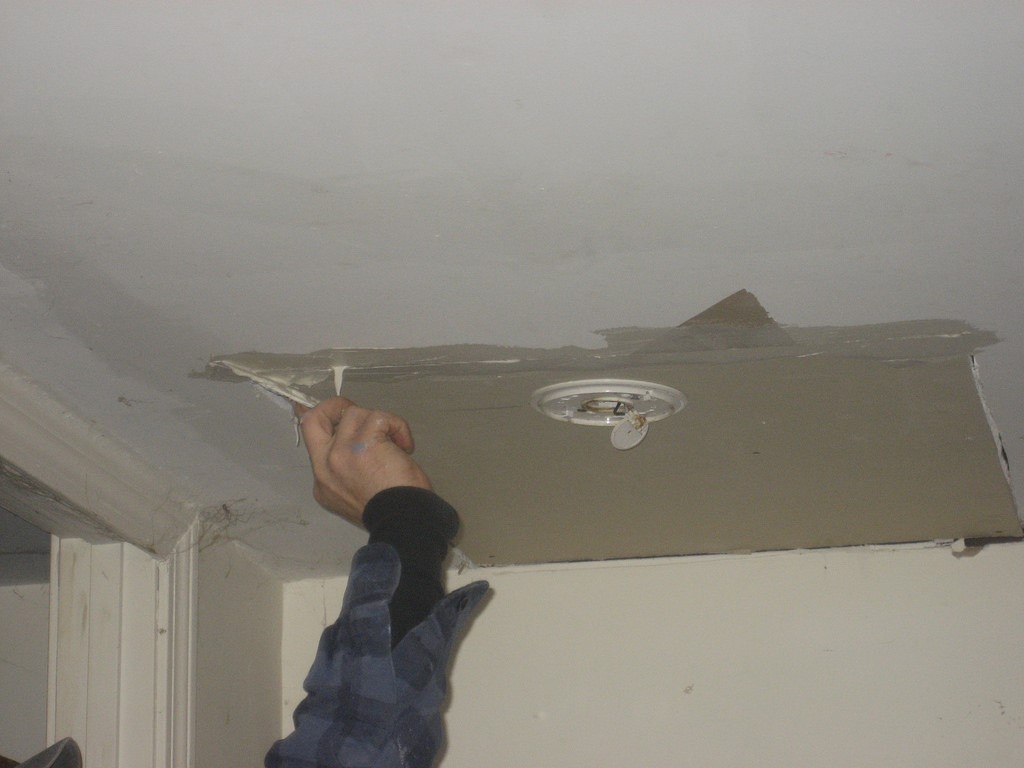 Plaster Ceiling Repair
Often ceilings are neglected. This can lead to a number of additional problems. In Perth, most of the ceiling damage is caused by either building age or storms. As your home ages, you can start to see sagging ceilings and leaks. This may require plaster ceiling repairs. At Perth Ceiling Repairs, our team of professionals can take care of all of your ceiling restorations, repair plaster ceiling and cornice repairs Perth at the best price.
If you are thinking about "how much does it cost for plaster ceiling repair?" Here at Perth Ceiling Repairs will base our price on a range of factors, especially:
The area or size of the plaster ceiling repair job measured in square metres
Whether old plaster needs to be removed
Ease of access to your job
Complex ornamental work additionally also cost more
Perhaps you are renovating or restoring a home. Or, maybe you need to repair plaster ceiling and cornice repair in Perth. Contact us at Perth Ceiling Repairs and let us take care of your needs. The work we do for you could potentially maximize the value of your home or your sale price. When you let the professionals take care of your needs, you get professional walls and ceiling repairs Perth results. Contact us now so we can talk about solutions for your wall repair Perth ceiling fixers needs.