If you need to upgrade or modernize your home, look no further since Perth Ceiling Repairs will provide you with an extensive range of services, including ceiling restoration and covering your existing brick internal walls with gyprock. At Perth Ceiling Repairs, we have a highly-skilled technical team that can build a suspended ceiling across your existing pitched ceiling thus enhancing and modernizing your home. Our team will also ensure that they replace your cornice to improve the look and appearance of your living space. We offer the best cost to replace ceiling for your home renovation and great solutions for all your ceiling, cornice and drywall needs.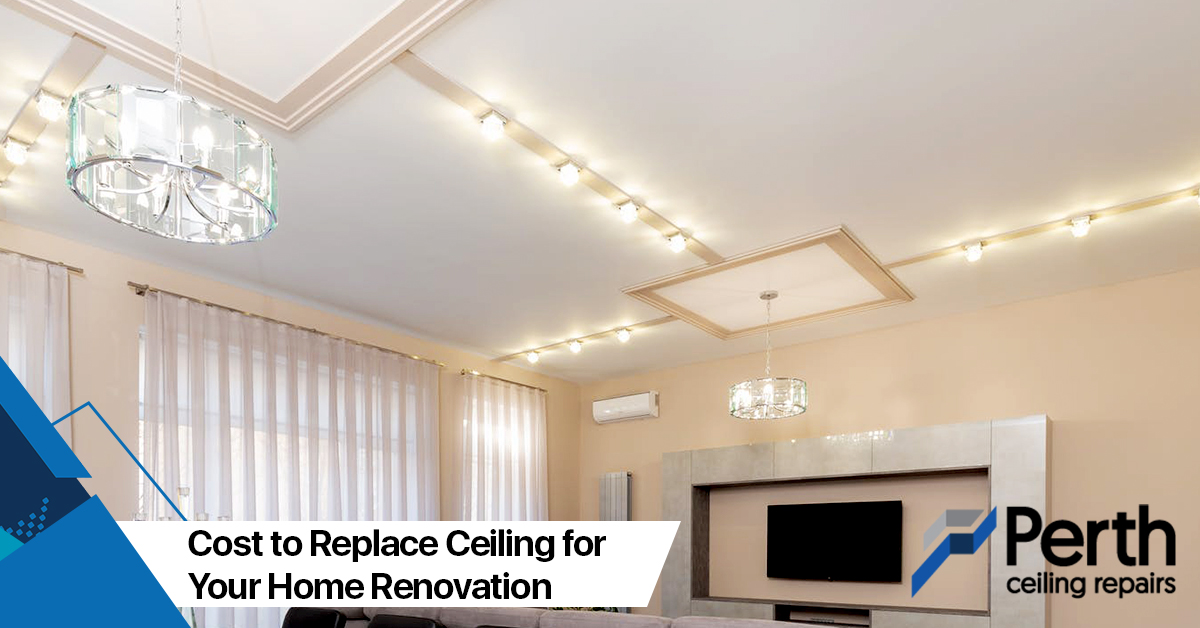 We offer solutions to an extensive range of problems facing your home while specializing in ceiling restoration and ceiling renovations. Renovating your home can be a very dusty and involving exercise; thus, our team ensures that all your furniture and belongings are well protected by our drop sheets and cleaning up the room at the end of each day. We take care of all your requirements and project needs, whether it's repairing a suspended ceiling or renovating your home. We provide absolute attention to all your requirements while increasing the value of your home with our quality and professional outcome.
Call now on 041 421 3006 for any inquiries or questions as we offer more information about our top ceiling restoration services in Perth.


How much does ceiling renovation cost?
The ceiling restoration and renovation costs vary greatly. If you have any problems with your ceiling, our ceiling experts will quote the repair cost based on the specific requirements and needs of your renovation project. To help determine the cost to replace ceiling for your new renovation, we will check on the cost of materials and the size of the ceiling. We will offer a detailed quote for the repairs after carefully examining the situation at your location. We provide cost-effective and professional ceiling restorations for various clients in Perth. We offer quality services and deliver exceptional results for both the commercial and residential sectors.
Why you need ceiling renovation and restoration
Over the years, most ceilings in properties begin to sag, crack and peel-off due to wear and tear. One of the ways to solve this problem is to replace the ceiling by seeking ceiling renovation services. At Perth Ceiling Repairs, we have vast years of experience in ceiling replacement, renovation, and restoration while making the best ceilings for our clients.
Ceiling Restoration in Perth You Can Rely On
Our professional and highly skilled team at Perth Ceiling Repairs can attend to ceilings that have suffered from general wear and tear or water damage. Our team is ready to offer expertise and skills whether you are embarking on a small one-room project, workspace or large ceiling renovations. Contact our friendly team today to get absolute attention to detail, professionalism and quality ceiling restoration for your workspace and large ceiling renovations. Contact us today via 0414 213 006 to get a free quote and the best cost to replace ceiling in Australia.