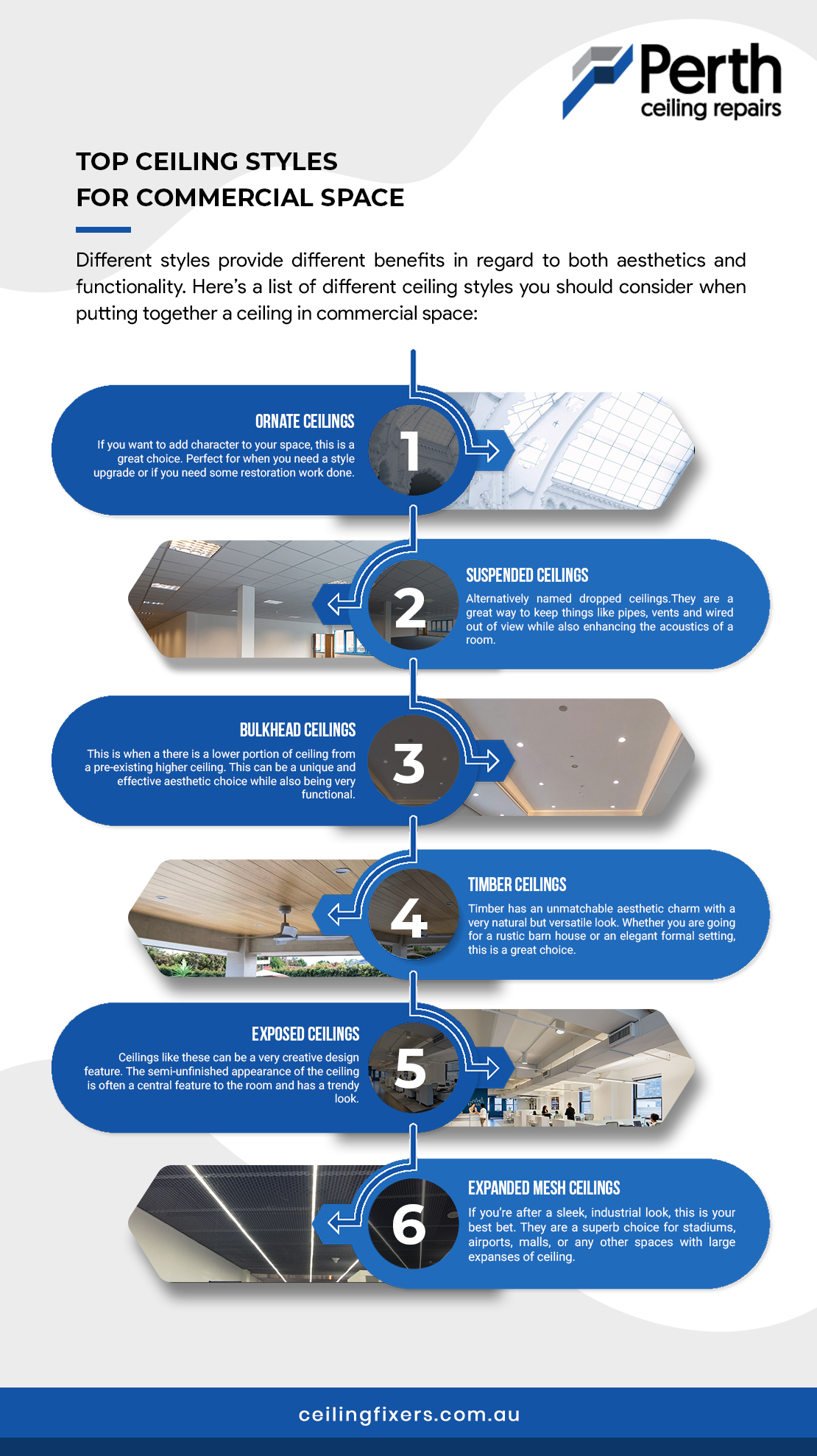 There's much more to a ceiling that their functionality. Ceilings are fundamentally tied to the atmosphere of a room and they undoubtedly have the ability to make or break the visual appeal of a space.  From suspended and bulkhead ceilings to timber and mesh, high quality commercial ceilings in Perth can add value to your commercial space. If you're looking for expert ceiling installers, then Perth Ceiling Repairs is here to help you. We pride ourselves on or superior workmanship and commitment to crafting the durable, high quality ceilings that our clients know to expect. When you need work done, be sure to call us on 041 421 3006.


Choosing the Right Ceiling Style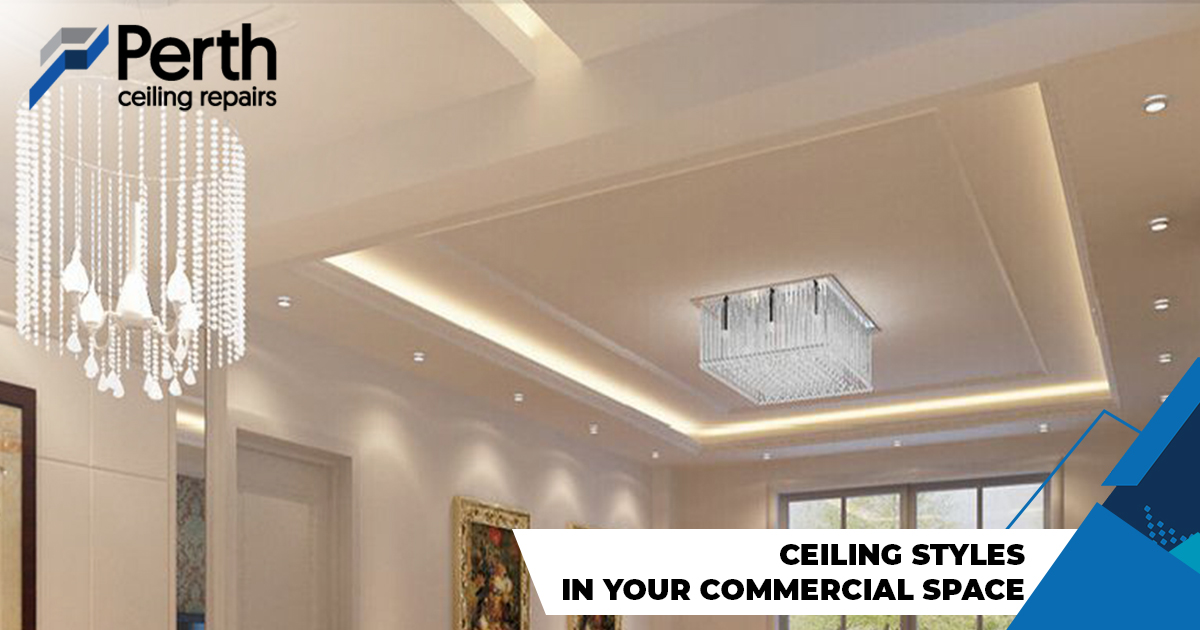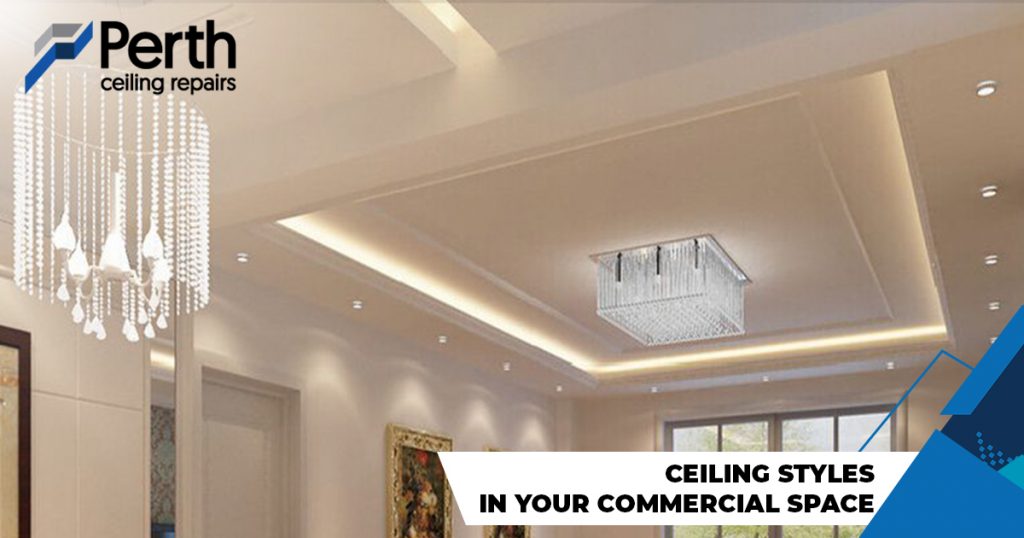 Different styles provide different benefits in regard to both aesthetics and functionality. Whether your main concern is creating an inviting space, or you want to lower your energy bill with better insulation, there is a ceiling that is right for you. Here's a list of different ceiling styles you should consider when putting together your commercial ceilings in Perth:
Ornate Ceilings
If you want to add character to your space, this is a great choice. The intricate details provided by the ornate ceilings are a large part of what makes these ceilings so beautiful. They can be tailored to suit your space, with carved wood or pressed metal panelling options being available. Perfect for when you need a style upgrade or if you need some restoration work done.
Suspended Ceilings
Alternatively named dropped ceilings, these have a favoured choice for commercial ceilings in Perth for many years. They are a great way to keep things like pipes, vents and wired out of view while also enhancing the acoustics of a room. This, combined with their affordability and easy customisation potential, makes them a great choice for offices and conference rooms.
Bulkhead Ceilings
This is when a lower portion of the ceiling from a pre-existing higher ceiling. This can be a unique and effective aesthetic choice while also being very functional. One potential application could be an open kitchen with the bulkhead ceiling matching the island below for a striking visual effect.
Timber Ceilings
Timber has an unmatchable aesthetic charm with a very natural but versatile look. Whether you are going for a rustic barn house or an elegant formal setting, this is a great choice. Ceilings of this sort have many innate benefits like providing great insulation and being low maintenance, but they can also be designed to include many others like increased acoustics and soundproofing.
Exposed Ceilings
Ceilings like these can be a very creative design feature. The semi-unfinished appearance of the ceiling is often a central feature to the room and has a trendy look. Art houses and stylised shops/cafes are the main spaces that use this ceiling.
Expanded Mesh Ceilings
If you're after a sleek, industrial look, this is your best bet. They are a superb choice for stadiums, airports, malls, or any other spaces with large expanses of the ceiling. This type offers great acoustic properties as well as a pleasing aesthetic. Renovation work from ceiling installers in Perth can be completed without disrupting the existing design.
Use One of the Best Ceiling Companies
Our team of quality ceiling installers at Perth Ceiling Repairs are here to help solve your ceiling issues today. No matter why you need commercial installation work or ceiling repair in Perth, our team is always ready to take on the task. We will keep you informed at every stage from the planning to installation and we even offer routine maintenance if needed. We can provide a variety of ceiling solutions for every budget to help bring your commercial space to life. For better wall and ceiling repairs in Perth by the best ceiling fixers in Perth, contact our friendly team today. Call 041 421 3006 and get a free quote.