When it comes to plaster repair, Perth residents know they can get the most reputable and affordable services with Perth Ceiling Repairs. At Perth Ceiling Repairs, we understand all aspects of drywall, plasterboard, and Gyprock plasterboard, including plaster ceiling repair and plaster walls.
We have an experienced team of contractors who can help you with plaster ceiling repair and walls and repair any plaster in Perth that needs to be fixed. A team of our experts can make your ceilings and walls look brand new again by restoring them seamlessly.
Each job is considered on its own merits since the extent of damage and the underlying cause will influence the way it is handled. There are a number of reasons why your ceiling and walls may need plaster repair, including structural problems, water damage and accidental breakage.
We are a family-owned business based in Perth that prides itself on friendly customer service while maintaining professionalism and the highest quality of work.
We can help if you notice damage to your plaster, such as holes, scratches, dents, or stains. Please note that we do not do brick wall plaster repairs, masonry walls or solid brick wall plaster. Contact us on 0414 213 006.


Common Plaster Ceiling Problems
Even your home is affected by ageing, for better or worse. Plaster ceilings that are older tend to show signs of ageing, such as unsightly cracks which can lead to collapse without proper ceiling plaster repair.
Temperature and moisture fluctuations are the main causes of these cracks. The plaster and lath shift due to these fluctuations. A small movement can cause a crack in plaster since it is quite rigid.
A sagging plaster ceiling can be caused by plaster that has lost its plaster coating as it ages. When your plaster sags, the best thing you can do is to press upward gently on the area using your palm. If the plaster feels spongy, it's time to have it repaired.
Plaster Repair Services for Ceilings and Walls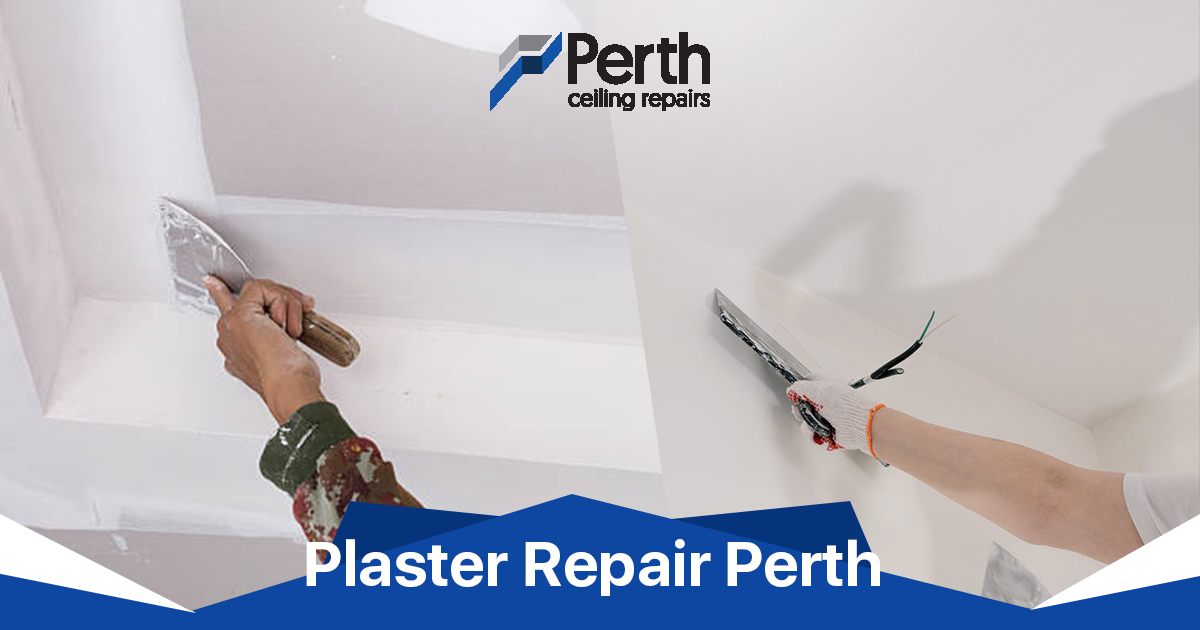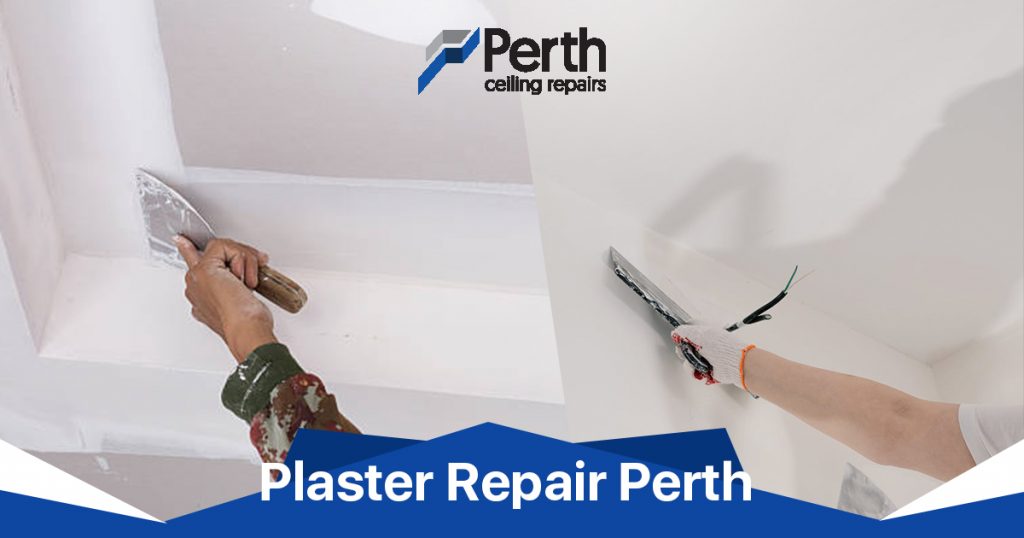 Perth Ceiling Repairs is your trusted local ceiling installer and replacement specialist, plus we can handle all of your wall and ceiling repairs. Our team can carry out a site inspection to determine the extent of the damage and provide a transparent, no-obligation quote.
Our work is assured by a quality guarantee and we are insured and licensed. The method for repairing your plaster varies according to the extent of the damage. In order to repair any imperfections on your walls or ceiling, we use the latest cleaning, repairing, and repainting techniques.
Perth Ceiling Repairs has proudly built a reputation on honest and friendly service and we offer full transparency of our costs and processes – no hidden charges or bill shock.
Plaster Repair in Perth You Can Rely On
It's important to select a reputable company when you need plaster wall repair and plaster ceilings repaired, installed, or replaced. When you choose our team of ceiling fixers and installers in Perth, you can be sure that the work will be done properly and safely. In addition to years of experience, our ceiling fixers also provide a workmanship warranty on all jobs.
If you want high-quality work done professionally, at a fair price, look no further than Perth Ceiling Repairs. Our maintenance services in the Perth area include plaster ceiling repair and wall repair. Please contact Mark at 0414 213 006 or email us at ceilingfixers@hotmail.com if you would like to find out how we can revamp your living space.