Having a beautiful, neat, and spotless house is an ideal goal that many of us would like to achieve. Even though keeping our home clean is not always easy, it is possible if we know how to maintain it properly. Besides keeping the house clean, many want our home to be a place where we can relax and take a break from the busy humdrum of work life, and a place to nourish our soul and body. What we definitely don't want is to live in a place that makes us sick. Contact Perth Ceiling Repairs for more information.


That is why we need to maintain the cleanliness of our house. When you barely clean and maintain your home, mould and mildew can grow around the house. This can negatively affect your health as well as making your home look unsightly. There are several health issues that are caused by mould. Some examples are asthma attacks, respiratory infections, sinus problems, rashes (dermatitis), blocked noses and itchy, red eyes.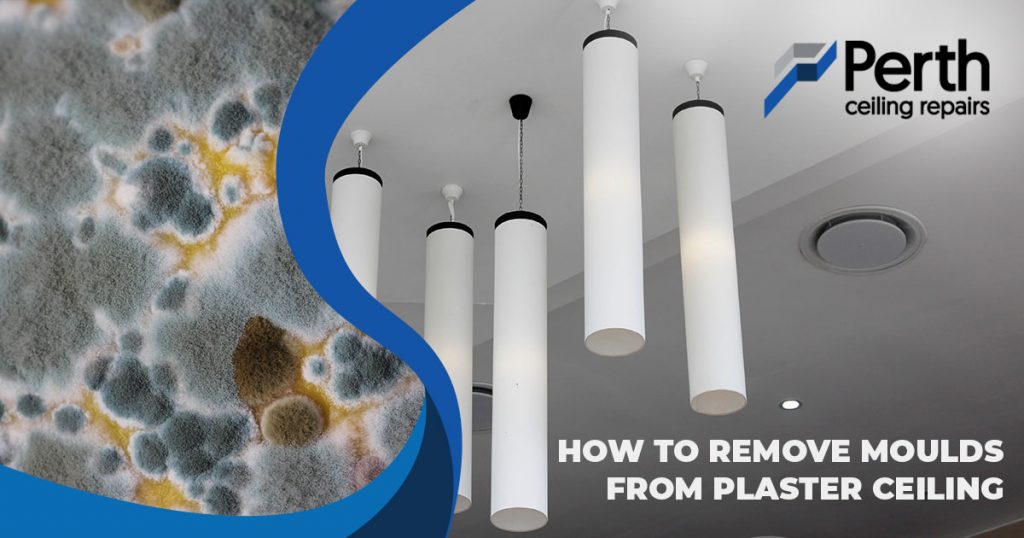 How Mould Can Grow on the Plaster Ceiling
There are many reasons why mould may be growing in your house. Condensation, leakage, high humidity levels and poor ventilation can support the spread of mould in your home, especially on the plaster ceiling and walls. But you should not proceed to plaster ceiling repair right away. Improving ventilation might be the first step you could take to prevent those fungi from blackening your house and affecting your health.
Poor air circulation in a house attracts mould growth. Leaving windows open during the day is a simple thing you can do to improve the ventilation, letting both sunlight and fresh air enter into your house. If that doesn't work, there are several other methods you can try to remove the mould from the plaster ceiling. Here, we will give you some tips on how to repel mould in your house.
Simple Methods to Remove Mould
It is essential to maintain the cleanliness of your plaster ceiling to make it more durable and mould-free. Rather than opting for plaster ceiling repair, regular cleaning is a better way to retain the original condition just removing the build-up of dirt or stains on your plaster ceiling. You can remove mould by performing the proper cleaning procedure, which we will outline below.
Removing Moulds with Vinegar
Tools and materials:
Ladder
Spray bottle
White distilled vinegar
Plain water
Small brush
Several clean and soft cloths
Cleaning Steps:
Pour the vinegar into the empty spray bottle
Spray the vinegar on the mould and stains until they look damp and let it sit for an hour
Soak the cloth in water and wipe away the mould
Use the brush to scrub the hardened stains and fungi
After the surface is clean, dab the area with another clean cloth
Leave a window open to help dry the cleaned area
Removing Moulds with Bleach
Tools and materials:
Ladder
Water
Bleach (chlorine bleach recommended)
Bucket
Several clean and soft cloths
Gloves
Goggles
Mask to cover your nose and mouth
Cleaning Steps:
Open the windows for good air circulation, preventing you inhale the harsh fumes of bleach too much
Put on the gloves, goggles, and mask
Mix the bleach and water in the bucket (1 bleach:10 water)
Dip the tip of one cloth into the solution you have made and gently squeeze it
Wipe the mould and stains with the cloth
If the cloth gets dry, dip it into the solution again and repeat the steps until the mould and stains are completely removed
If the solution gets too dirty, remake it and use a new clean cloth
Press and dab the cleaned area with a new dry cloth
Conclusion
Plaster ceiling maintenance is an important part of keeping your house clean. Removing mould, dirt and stains on the plaster ceiling and walls will help prevent the need for plaster ceiling repair. However, if you detect some serious damage happens on the ceiling, kindly contact the professional Perth ceiling fixers at Perth Ceiling Repairs today.